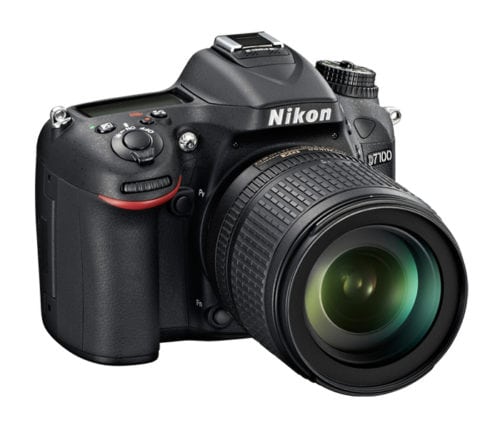 So you want to know what I'm obsessed about lately?
PHOTOGRAPHY!
It's sort of a no-brainer that I love photography. I have nearly 15,000 pictures and videos on my external hard drive! GASP!!
(Are you as picture-crazy as I am? LOL)
But learning photography has always been that daunting thing I've wanted to learn but never really had the….time?….tools?…..bravery?…..to face. What the heck is an f-stop?? Depth of field? HUH?? What if I'm not smart enough to get the gist of it?!
Let's face it, though: if you're reading this blog, you're a DIY'er that loves thrift stores….decorating…making over furniture….maybe even a blogger, too!
And the truth is that one of the beautiful parts to what we do is brag share our projects with our friends and family! And I don't know about you, but my pictures are a bit lacking compared to other people's. They're sort of…blah.
And I have also started doing videos for my YouTube channel (please subscribe!), and I needed a camera that had HD recording options, with a mic input capability.
So in all my research in trying to find the perfect camera and tutorials, I've come across some really good sites with tons of useful information on understanding how to use a digital camera.
Keep reading to learn about my favorite 5 best digital photography tutorials and sites.
But first, say hello to my 'lil friend…
First, let me say, this baby isn't thrifty. It was very expensive. But I don't plan to buy another for a good 4-5 years, so I wanted the latest model so in a year it wouldn't be totally obsolete. I bought the Nikon D7100
because of its dual card slots (read: TAKE MORE PICS without running out of space!), and I love that it has wireless capabilities. I have found with blogging that my tools (or lack there of) slow me down. I needed something that would allow me to work smarter and more efficiently.
But even if I have the best tools I can afford, I need to know how to use it! Here's a list of 5 excellent sites and resources that will help you get a leg up on learning everything you need to know about photography!
5 Best Photography Tutorials and Resources
OH….MY….GOODNESS……This site is probably one of the best sites I have ever used. I'm like a "tutorial junkie" and it contains 1,911 tutorial and training videos, of which over 300 are photography training tutorials. There are tutorials in learning Photoshop…..Design…..to How to Ace a Job Interview…..and even 3D+ Animation! Seriously, the trainings are endless! I heard about it about 2 months ago and haven't been able to get enough. The videos are such high-quality, and most are 2-6 hour trainings right there on your computer. I like that I can learn without having to go to a class. Who has time for that?? I have 3 kids! And for a $25 a month membership, you get access to all of them. I think it's a great deal. Even if you watch only 1 video per month, you'd still get your money's worth!
Some of my favorite photography courses are:
The good thing is that you can get 7 days of free unlimited access to lynda.com to try it out! WARNING: You may become a bit giddy with all that info at your fingertips! My advice: just add all the classes to your queue and take it one video at a time! lol I guarantee you'll love it and gain a better perspective on photography, amongst other courses!
Here's just a little screenshot of the videos they offer. Seriously, hours and hours of learning.
I'm excited to list this Impact Images Photography Blog because not only do I know this guy from one of my blogging groups on Google Plus, but he's an amazing photographer that put together a 3-part series called Taking Your Camera Beyond Auto. After watching Andrew's series, I walked away with a better grasp of shutter speeds, f-stops, and depth of field. And because he's a wedding photographer, he blogs about wedding photography tips that you have to check out if you're planning a wedding. And can I just say his Australian accent is super cute?
Oh, and this is a FREE 3-part series!
I haven't actually attended any of these (yet), but considering that they're the official Nikon School photography seminars, it might be interesting to check them out if you live in any of the nearby cities. They even have a Mom's Night Out course, which sounds amazing! I wonder if they offer wine?
They're $149, I believe, although I'm not sure if it's an all-day seminar or not. In November, they're going to be in my neck 'a da woods, so I might have to check them out if I am still struggling! lol
Just looking at the Amazon "Look Inside" preview of Understanding Exposure, 3rd Edition: How to Shoot Great Photographs with Any Camera
–wow!–you can view over 40 pages of the beginning of the book! Just leafing through the review, I learned enough to know that I need to own this book. It's just under $20, and is a good, quick reference. A Facebook friend highly recommended it, and now I'm passing the reference on to you
Go check out the preview of it and let me know what you think! Pretty amazing, right??
So I've gone back and edited this post to include this tutorial because a friend just sent it to me via Pinterest and after checking it out, I'm sure it's got to be one of the easiest tutorials on getting started with your DSLR! Other than using Auto for everything, I've never been sure what those dials were at the top (i.e. Shutter Priority, Aperture Priority, etc.)….and with this tutorial, now I know! Great stuff, Amanda! Now I'm really started to feel like a real photographer, and hopefully the pics on this blog will begin to reflect that!
MORE TUTORIALS!!!
Okay, this list is supposed to be 5 long….but there are some great ones popping up, so I wouldn't want to exclude them:
6. Kelby Training
Okay, so there's a #6!! Just added! I just talked to a photography friend today and he said that he has used KelbyTraining.com for all his photography and Photoshop tutorials, including light room, and Design & Web courses. When comparing it to Lynda.com (without actually trying Kelby Training, I notice some similarities and differences. I like that Kelby Training has an option to RENT a video tutorial for 72 hours for about $10. Awesome. No subscription fees! Monthly subscription seem to be about what Lynda.com charges at $25 per month. But I don't like that Kelby Training doesn't have snippets of videos to demo before biting the bullet and paying for them. Lynda.com allows you to view up to 5 minutes of the video on the Lynda.com YouTube channel . Nothing like doing a "test drive" before you subscribe, right?  I can't speak on the quality of the videos, since I can't try them out. Plus, Lynda.com has a free 7-day trial where youc an watch as much as you want without paying, whereas Kelby Training doesn't seem to offer a trial. They do have a money back guarantee, too, just like Lynda.com, so I guess there's no real risk. Still, trying it out first is good. Oh, and Lynda.com seems to have a whole gamet of training videos, not just specific to photography, so I think you get more for your money if you're interested in other trainings that you can't find on Kelby Trainig. But by all means, check out Kelby Training and see for yourself!
This free course teaches you how to take better family portraits. It also gives you advice on what gear to pick up.
Enjoy!
In Summary….
Photography doesn't have to be rocket science. With the right resources, tutorials, and info, we can learn to take amazing pictures of our arts and crafts and projects! Hopefully, going forward, you'll begin to see an even better quality of pictures on Thrift Diving. But please don't stone me if you see an occasional blurry one
Hopefully my manual settings will be quite forgiving!
Leave a Comment!
Do you guys have any sites or links to some good photography tutorials? Please leave a comment below and share!
Tags: featured